Herdshare Program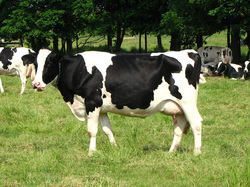 We are currently accepting new herdshare owners!

Our program is pretty simple. You buy a share, pay a monthly boarding fee, and a bottle deposit, and in return you get 1 gallon of your own fresh raw milk every week.

We do have a bill of sale, a boarding contract agreement, an operating standards, and a herd health paperwork packet for you to fill out also.

We do also ask that you come out to the farm to meet Miss Loo Loo and see our facilities.

The current rates for our herdshare program are:

One share....$50.00 this is a one time, refundable purchase. Refundable when you exit your contract.
Monthly boarding fee....$30.00 when lactating, $15.00 when dry, as she still has to eat.

$80.00 will get you started today!

Please email us for more information using the link above.



---