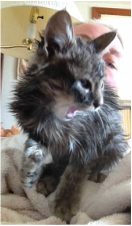 Its been a busy month on the farm.

Our first arrival is a new barn kitty. This little guy is Pepper. Our older boy has stopped hunting, so this new guy will one day be taking over for Tiger. He's about 10 weeks old now. So far, we are seeing a very aggressive, attacking, no fear attitude from him. Lets hope he becomes as good a hunter as the rest of the cat herd.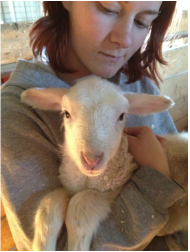 Our second arrival is this little beauty! An adorable ewe baby we are calling Snow. She has a sideways snowman in her left ear. Both she and mom are doing great! She's a very quiet little girl, which is a departure from our other noisy babies! Her baby fuzz is so soft, and she has a beautiful fuzzy halo.

We are grateful that both she and mom are healthy and happy!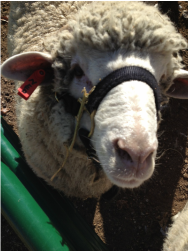 On a sadder note, atleast for me, my Neddie boy went to a new home. He now has his own flock of 6 girls to take care of, along with a new "mom" and a lovely home.

This is the part of raising animals that I hate. The days that they leave for a new life. I miss each and every one of the babies I have had the honor of raising.