Summer is winding down here on the farm, the geese are already winging their way south. Time to start getting ready for winter. From all that I have heard and read, it's going to be a cold, wet one. So far on the list is...getting our winter wood, weeding, covering up plants against the cold, disc amendments into the garden soil to start breaking down, and finish washing dirty fleeces for winter spinning. I'm looking forward to the slower days of winter, where I can snuggle up in sweaters and blankets, or hubby's arms, where I can knit or spin by the fire, and plan next years garden.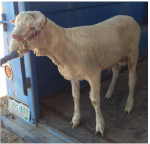 I finally found a ram!!! This boy's name is Denny and he came from
Mendenhall's
in California. He's 10 months old, and was shown at several county and state fairs before he came to live with us. He and the girls are getting along well, as they are now in with him for breeding. Fingers crossed we get babies in 5 months!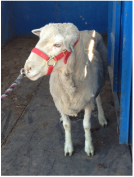 This pretty gal came with Denny from California. We named her Lily, as she came with only a number. She is currently pregnant, and is due in mid October. Lily is pretty stand off-ish with us, but she's creeping closer every day.

We are super excited about our growing flock!!!


The rest of the critters are doing great! Our two boys from this past springs lambing are growing at record speed. I do think most of it is fiber thought! Taliesin is outgrowing his coat every month. We are selling Ned, if your interested in a ram for your flock! Please contact me for info if your interested.

Miss Loo Loo is still producing about 4 gallons of milk a day for us and our customers. (I still have openings!) We are hoping she is pregnant, and will have her checked at the end of September when shes between 4-5 months, hopefully, along. If she is, we will be drying her off in December for her to have a few months of respite from milking and she can put her energy into the baby, which should be due in March. She is such a sweet girl! We are so very blessed to have such a great cow for our first milker. I can never thank Miss Melody B enough for selling her to us. She and her family did an amazing job with Miss Loo Loo before we got her!!!

Our turkey hen hatched out 4 baby chickens for us this summer. She was very broody and sitting on her own eggs, which disappeared somehow, we think by a coon infestation we had. So to make her happy, we stuck chicken eggs under her, and she is doing a great job as surrogate mother to them. I cant tell yet if they are hens or roosters, I hope hens!!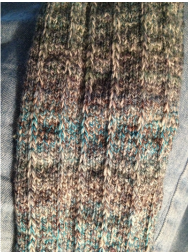 Since I've been laid up with my knee replacement, oh so fun, I have had time to knit myself a pair of socks from my handspun. I plied two stands of merino/silk colored fiber with one strand of natural white merino. It came out a funky cool tweed that I love. Second sock is currently on the needles. I'm looking forward to wearing them this winter.

I'm working on blending some yak/silk with my merino for another pair of socks for hubby, and got a request for a Voyager cap from my son in law for winter to keep his head warm. This should keep me busy enough for a while. Oh, and I bought a ridged heddle loom too!!! I'm still having trouble with the big loom as far as using the foot peddles, hopefully that will be a non issue soon!! I really want those towels off of it!!! They stare at me accusingly every day they are not done! I have dreams of weaving a full size, i.e. 9 yards, of Douglas clan plaid kilt. Someday!!!

My other new venture is baking sourdough bread without using additional yeast. So far it has been a disaster. I end up with sourdough industrial sized hockey pucks. Oh well, I'll figure it out eventually.

Many blessings!!

Fat Turkey Farm